ABOUT BLAKE HOMES
Our goal is to exceed your expectations.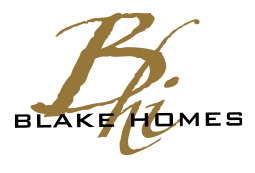 Blake Homes offers distinctive homes filled with old world craftsmanship with today's luxury in mind. For over 20 years, Blake Homes has been building homes graced with the quality of yesteryear combined with the technology of today.
Our goal is to exceed your expectations. The architectural details found in older homes inspires our team to create spaces that boast the Artisan's touch.
We strive to create unique homes that show an effort beyond financial gain. For insightful, discretionary clients, increased customization is thoughtfully finessed. We allow our clients vision and imagination to inspire ideas beyond the buzz of everyday life, to reflect the uniqueness of who they are and to offer the elements of unpredictability and surprise.
The careful orchestration of this myriad of details produces not just a shelter but a place that will excite, please and delight.
Our process begins with a vision birthed in the hearts of our clients, a design team is selected to translate the vision to paper and then a talented group of Artisans are charged with executing the vision to perfection. The heightened level of presentation that we expect would not be possible without this team of allied professionals.
We hope that you will allow us to show you why our dedication to quality, craftsmanship and personal service have made Blake Homes one of the most sought after and respected builders in Central Texas.